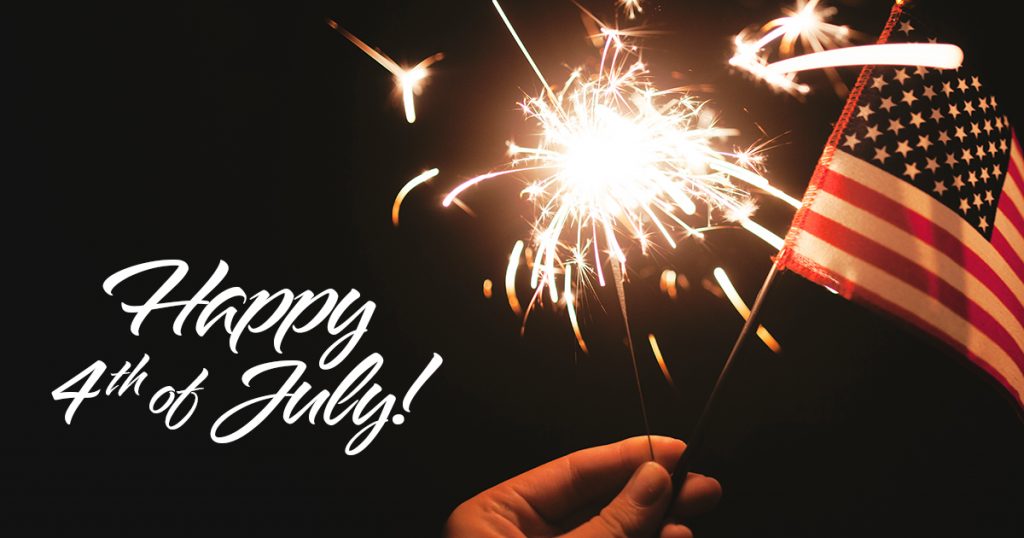 Enjoy the great outdoors as you celebrate July 4th. Are you and your family ready to hit the road in your RV for the holiday? As you prepare to head out on your holiday travel plans, make sure you are ready to take advantage of the festive activities that best fit your family's style. As you begin to plan your upcoming holiday RV adventure, there are a few staples that your family will want to have on hand. First, don't forget to pack your sunscreen and reapply regularly while in the summer sunshine. Next, make sure you're staying well-hydrated, whether you're enjoying a lunchtime picnic or hiking while out in the heat. Finally, if you are considering using fireworks, research guidelines, ordinances, and restrictions related to fireworks usage for both your campground and the local area.
Shaw RV wants to help you brainstorm holiday activities that are fun for the whole family! Below are ten ideas to help get you started with your July 4th holiday planning.
July 4 Decorations
One quick way to make your RV campsite feel more festive is to decorate your space with holiday decorations. From a holiday-themed table cloth for your table to awning flags and festive lights to add to the feeling of celebration.
Plan a Campfire Cookout
A cookout is a great way to add to your holiday fun! From roasted hot dogs and grilled burgers to s'mores, gathering around a campfire and sharing songs and stories is a festive way to spend your holiday.
Outdoor Adventures
Whether you want to explore nature around your campsite or head out on a hike, your family can research the natural wonders around you and explore the great outdoors. Depending on the options near you, your family may also wish to enjoy bike trails in your camping area as well. If your RV site is nearby a river, lake, or beach, you may also want to enjoy water activities like swimming, fishing, paddleboarding, or simply relaxing by the water.
Family-Friendly Games
As you are preparing your RV for your holiday camping trip, you may want to consider packing game supplies. For more active family members, they may enjoy activities such as frisbee or badminton. You may also want to pack board games that can be played around a picnic table.
Just Relax and Recharge
If you are looking for a way to recharge and enjoy a quiet holiday, you may want to read a book, listen to music, or meditate as you enjoy your holiday. Planning a simple picnic to enjoy while soaking up the sun is a great way to keep things low-stress and relaxing as you celebrate Independence Day with family, friends or both!
Looking for your next camping adventure with an RV you'll love? Shaw RV is here to help with convenient locations in Raleigh and Asheboro, North Carolina. Want to make sure your current RV is ready to take on your holiday adventures? Our trained service professionals are dedicated to helping keep your RV reliable with expert maintenance and service. The team at Shaw RV wishes our North Carolina neighbors a happy 4th of July! Please note that we will be closed Tuesday, July 4, in observance of the holiday.