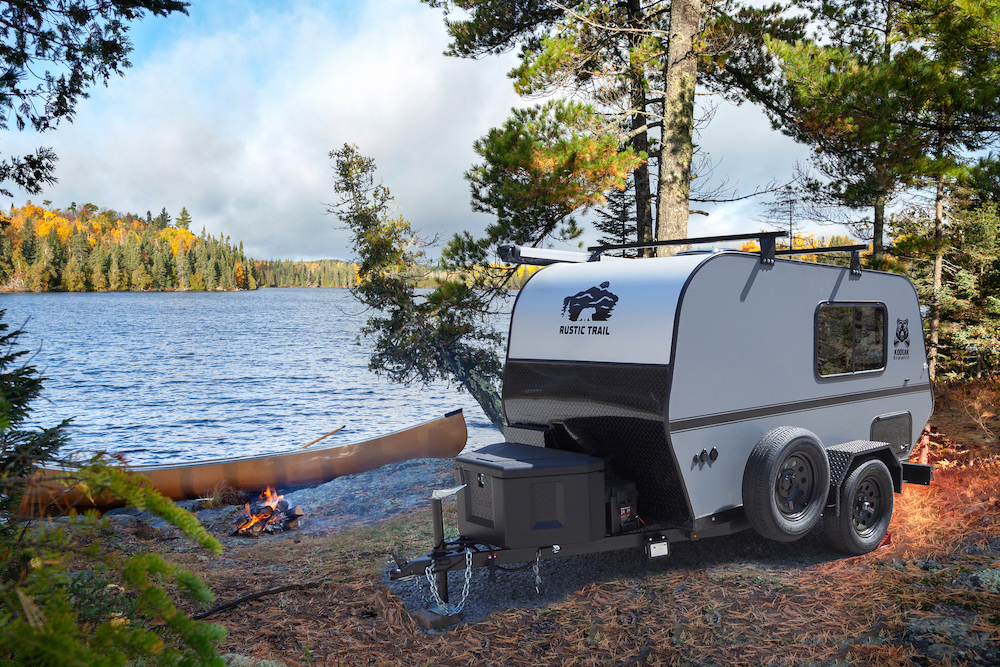 Shaw RV is dedicated to helping our North Carolina customers get ready to take on your spring travel plans with confidence. If you're wondering what seasonal maintenance to consider for your RV, Shaw RV is here to help you and your family head out on your next camping adventure with confidence. Our RV sales and service specialists are proud to serve our Raleigh, Greensboro, Winston-Salem, and Concord shoppers.
Servicing Your RV for Spring
As you prepare to head out on your springtime camping destinations, there are several areas of your RV to evaluate to make sure your recreational vehicle is well-serviced. Start by checking the vital systems of your RV. First, evaluate your tire condition to ensure the tread levels are at a safe depth, there is no uneven wear, cracks in the tire wall, and tires are inflated properly. RV owners will also want to gauge your braking system to ensure your brakes are operating correctly and all signal lights are functional. This is also when you will want to check your wheel bearings, battery condition, and suspension.
Next, it is time to inspect the body of your RV for any wear and tear that may need to be serviced. Check for any potential areas where water could enter your RV or any sealant that may need to be reinforced. Ensure all awnings, slide-outs, and ladders are properly secured and make sure entrances, windows, and steps are well-lubricated. Additionally, it's time to clean your roof vents. This is also a good time to check your RV for signs of rust and make sure it has been well-washed and waxed.
Then, it's time to begin inspecting your safety systems, including carbon-monoxide, propane, and smoke detectors. Make sure all of the emergency exits in your RV are accessible and easily operated. You'll also want to flush your water tanks, check your fuel levels, and refill your propane tanks. If you need assistance with service or parts for your RV, don't hesitate to contact the professional team at Shaw RV. Our staff is here to help!
Cleaning and Servicing the Interior of Your RV
Now, it's time to tackle the inside of your RV as you prepare to hit the road. Before your springtime camping trip, begin by airing out your RV, particularly if it has been in storage over the winter months. You will also want to do a quick evaluation of systems such as your refrigerator, stove, oven, and air conditioning system to make sure everything is in great working order. You'll also want to do a quick inspection for any pests that may have gotten in, in the event you need to do any pest control before hitting the road. Additionally, rodents can chew wires, leading to electrical problems you'll want to account for. Finally, this is the ideal time to give the interior of your RV a good clean. From windows to floors, giving your interior a quick wipe down helps get you ready to start loading up the necessities for your springtime travels.
Ready to Find Your Ideal RV in North Carolina?
Are you ready to explore real family fun with an RV of your own? Start shopping our inventory of new travel trailers, toy haulers, fifth wheels, and more. We also have a selection of used RVs for shoppers to browse as well. Don't forget to ask about our available finance options. Shaw RV is also proud to be able to offer professional service for your RV as well as an extensive parts catalog from our parts departments in Raleigh and Asheboro. Please contact us with any RV questions you may have!
DISCLAIMERS/RESOURCES:
https://www.rv.com/archive/trailer-lifes-ultimate-guide-to-getting-rv-ready-for-spring/ https://www.takethemoutside.com/spring-rv-checklist/