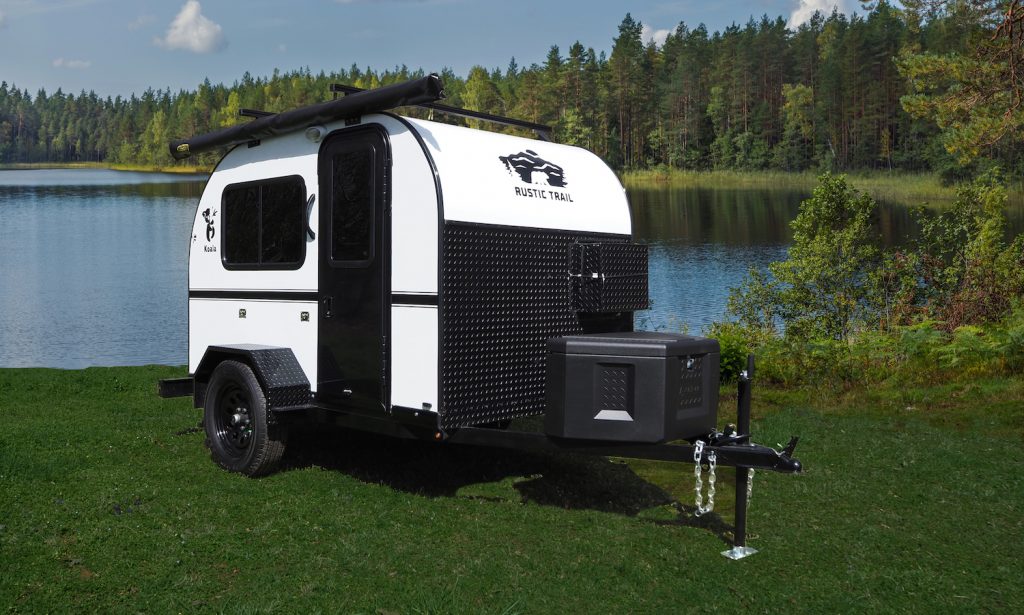 When getting your family ready for your outdoor camping adventures, creating a packing list is an important first step to ensuring you have all of the supplies you need while heading out on all of your RV trips and destinations. As you prepare to hit the road in your travel trailer, fifth wheel, or other RV, there are a number of key items you may want to have while camping at your RV park or campground. Shaw RV is here to help guide our shoppers through what RV camping supplies your family needs most.
Here are some key items that RV owners may want to have when camping:
Leveling Blocks
Leveling blocks are important in ensuring your travel trailer, fifth wheel, or other RV is level while staying at RV parks or campgrounds. Should you find yourself camping on uneven ground, leveling blocks will help prevent your RV from wobbling or shaking.
Sewer Hose & Connections
The next item RV owners will want on a family camping trip is a sewer hose with connections. Having a good quality sewer hose and connections is key to properly disposing of waste from your RV and maintaining sanitary conditions for you and your family during your RV adventures.
Freshwater Hose & Filter
No one wants a dirty water supply. In addition to your sewer hose and connections for removing waste, a freshwater hose and filter are vital in helping you connect to the campground's water supply and ensuring that the water you're using in your RV is clean and safe.
Power Cord & Surge Protector
A long power cord and surge protector are must-haves for RV camping to ensure that your RV is getting the right amount of electricity and to protect against electrical surges. Another option is choosing a surge protector with a long cord so you won't have the added hassle of dealing with extension cords as well as power strips.
Portable Grill or Camp Stove
One activity you will likely not want to miss out on while camping is a family cookout. But what if your campground doesn't have available grills for you to use? A portable grill or camp stove will allow you to cook delicious meals while camping, even if your RV doesn't have a built-in stove or grill. From grilling steaks to preparing popcorn to share, a portable grill or stove makes cooking while exploring even easier.
First Aid Kit
Maintaining a well-stocked first aid kit is essential for any RV trips and destinations. Whether it's a minor cut, scrape, or bug bite, accidents can happen when you least expect them. Be prepared for whatever your outdoor and camping adventures may throw your way.
Lanterns & Flashlights
Having a reliable light source is important when camping. If you're searching for supplies from your travel trailer, fifth wheel, or other outdoor RV storage area, navigating your RV campground at night, or enjoying s'mores around the campfire, lanterns and flashlights are great options to ensure optimal visibility in the dark.
Insect Repellent
Mosquitoes, ticks, and other insects can be a nuisance when camping, even at RV parts and campgrounds. Keeping bugs at bay is also important to preventing issues like Lyme disease as well. Bringing insect repellent on your RV camping trip is a great idea for repelling bugs while exploring the great outdoors.
Folding Chairs & Tables
Folding chairs are great for sitting around the campfire with friends and family. Folding chairs and tables are also a great place to gather and enjoy board games, a fresh-cooked meal, or crafts while taking in the fresh air, wherever your RV is parked.
Awning or Canopy
An awning or canopy can provide shade and protection from the sun or rain, making your camping experience more comfortable and enjoyable. An awning gives campers a covered place to enjoy an outdoor meal and also allows more space to spread out and fully enjoy your RV camping site.
These are just a few of the must-have items for camping that RV owners may want to consider bringing with them on their next trip. At Shaw RV, our team is dedicated to helping our customers find the RV accessories you need to maintain your RV. Our RV service department is also available to assist with your RV service and maintenance needs. Searching for RV financing for your new travel trailer, fifth wheel, toy hauler, or other RV inventory? The staff at Shaw RV has options for our Raleigh, Greensboro, Winston-Salem, and Concord customers. Visit us at our convenient Raleigh, North Carolina location at 1650 US Hwy 1, Youngsville, NC 27596 or our location in Asheboro, North Carolina at 144 Faith Rock Rd, Franklinville, NC 27248.
DISCLAIMERS/SOURCES:
https://www.travelandleisure.com/style/shopping/rv-packing-list
https://www.asherfergusson.com/must-have-rv-trip-packing-list-items/
https://blog.campersinn.com/blog/ultimate-rv-packing-list-for-a-first-time-camper