S'mores are a staple of summer camping, especially for families with kids.  If you are tired of the same old routine and want to spice up your campground dessert, check out this camping recipe for how to set up a S'moregasbord! The kids will love getting to try new flavor combinations, and it's perfect for hosting guests at the campground.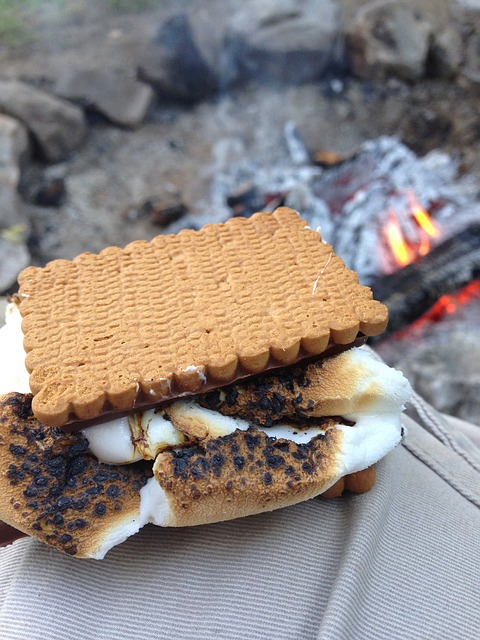 What You Need:
Equipment:
Table
Various plates, saucers, and bowls
Roasting sticks
A nice fire
Ingredients:
Marshmallows

Regular
Jumbo
Chocolate filled
Chocolate flavored
Strawberry flavored

Chocolates

Milk chocolate bars
Dark chocolate bars
Cookies and cream bars
Mint chocolate bars
Reese's cups

Graham crackers, plain and chocolate
Chocolate chip cookies
Ritz crackers
Oreos
Candy

Starbursts
Gummy worms
Sour patch kids

Strawberries
Bananas
Marshmallow fluff
Peeps
Setup
Arrange all your ingredients on the table in the bowls, plates, cups, and more to make a display.
Build a strong fire and spread out the logs to get a large section of coals to roast over.
Enjoy!
Have fun trying new flavor combinations!
Tips:
Put a strawberry or a banana on a roasting stick, dip it into the marshmallow fluff, and roast until golden brown!
Try stuffing the jumbo marshmallows with sour candies or gummies!
Make a traditional s'more, but use Ritz crackers for a salty/sweet treat!
Use a bit of tin foil to melt chocolate bars while you roast your marshmallows for easy spreading on the cracker!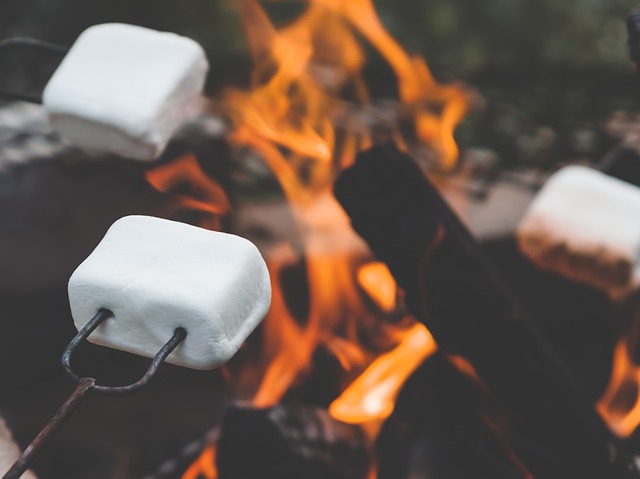 We hope this simple camping recipe will help you and your family make the most of your time at the campground!  Contact us today to find the perfect RV for your next adventure.