As a full-time RVing mom and wife, I am constantly looking for my next easy recipe to keep my boys happy without taking up too much of my time.  For a long time, "dump meals" have been my go-to.  Anything that I can throw into a pot and let cook for hours without much maintenance was a lifesaver.  This year, I discovered the Instant Pot and it has completely changed the game.  Now, I don't have to plan dinners in the morning or we're stuck with grilled cheese for dinner.  I can whip up a delicious, healthy dinner in an hour that tastes like it's been cooking all day long.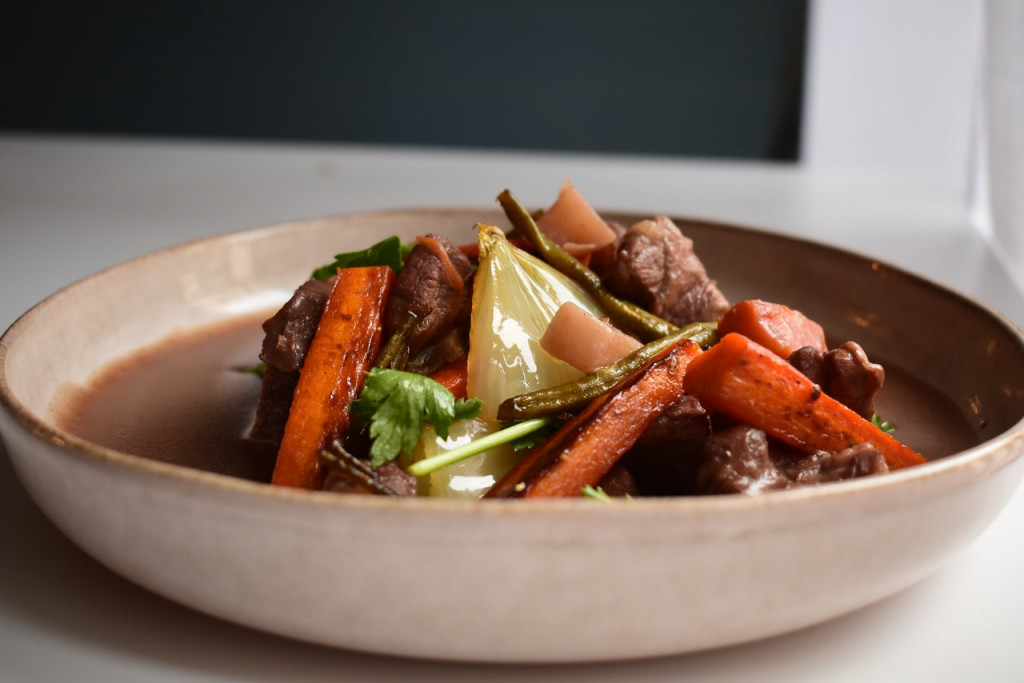 My Not-So-Secret Weapon
I tell just about everyone I meet about how amazing the Instant Pot is and why they need one.  This kitchen tool is used every day in our tiny home and it has yet to fail me.  I recommend getting the Instant Pot/Air Fryer Duo because it makes cooking pizza, veggies, fries, and so much more easy!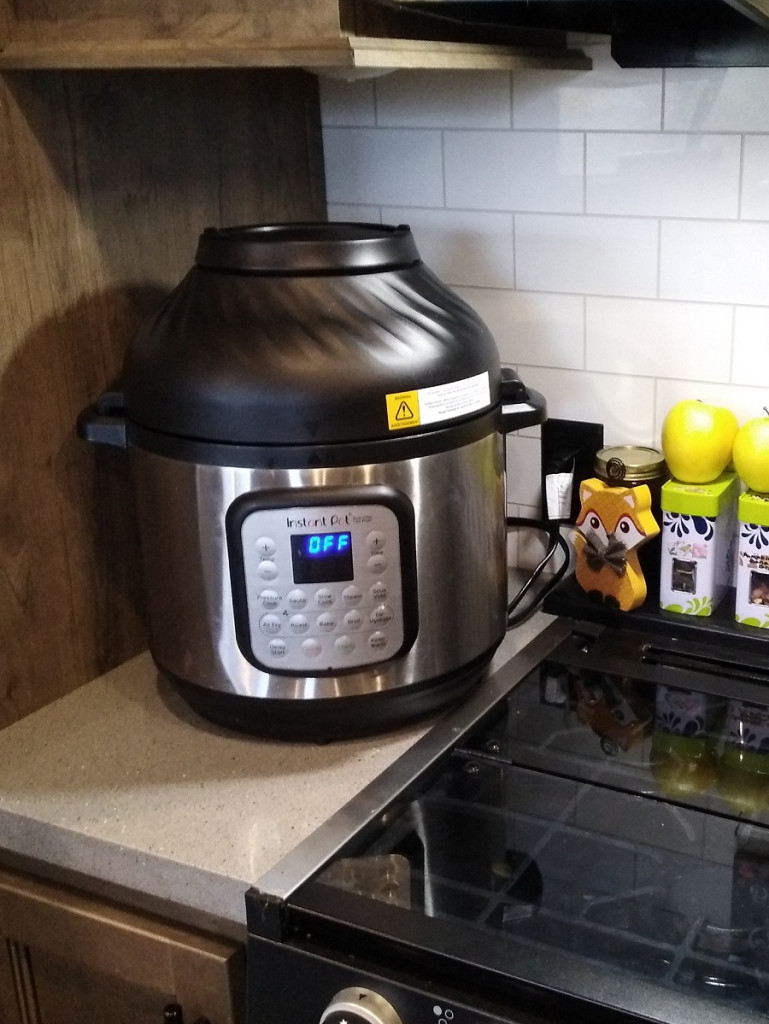 Ingredients:
Beef tips or stew meat – You can let this freeze to make it easy to store and travel.

3 tbsp butter

1 aus jus gravy packet

1/2 ranch seasoning packet

1 medium onion

3 large carrots

2 russet potatoes

1/4 lb fresh green beans

Salt & pepper
Directions:
Wash all produce and pat dry.

Roughly chop the onion, potatoes, and carrots.

Remove the ends of the green beans and cut in half.

Add a drizzle of oil to the bottom of the Instant Pot.

Toss in the frozen beef and season with salt and pepper.

Add vegetables, aus jus mix, and ranch seasoning, stir until veggies and beef are evenly coated.

Chop the butter into chunks and add to the pot.

Add the lid and set the vent to seal.

Pressure cook on high for 25 minutes and allow to naturally depressurize for an additional 10.

Serve hot!
Tip: This meal doesn't need a starch because of the potatoes, but you can serve it over rice or with rolls.
I hope this recipe can help you and your family spend more time exploring together and less time worrying about dinner.  If you're ready to trade-in your late-model RV for an upgrade, come to Shaw RV!  For more information, contact us today!